Mobilisation UkrBin to GBIF
Ukraine is one of the largest countries in Europe (603,628 km2), yet digital georeferenced biodiversity data for it remain scarce and hardly accessible. GBIF currently contains only about 193,671 georeferenced occurrence records from Ukraine, and most of these records have been provided by other countries. Lack of a reliable source of standardized biodiversity data from Ukraine not only hinders biodiversity research, assessment, and conservation at the national level but also limits Ukraine's participation in developing and implementing international and national nature conservation policies and practices.
With this in mind, a group of Ukrainian researchers began developing the Ukrainian Biodiversity Information Network in 2017 (UkrBIN). Currently, UkrBIN functions on a voluntary basis and provides an online platform for biodiversity data upload for researchers and the general public. UkrBIN permits uploads of species photographs, digitized museum collections, and tabular data. UkrBIN grows rapidly and has accumulated over 311,000 records from 329 data collectors, all of which have been proof identified/verified by specialists. These records contain observations from Ukraine and other countries. UkrBIN platform is used by Ukrainians, but also people from countries such as Moldova, Belarus, Georgia, and Kazakhstan.
The increasing popularity of UkrBIN among Ukrainian professionals and amateurs asks for a more professional maintenance of UkrBIN. With funding of NLBIF, The Habitat Foundation helps the UkrBIN team to acquire this professionality and make the data of UkrBIN available for biodiversity research and conservation.
OBJECTIVES
The goal of this project is to mobilize Ukrainian biodiversity data to GBIF through building capacities for digitizing and publishing biodiversity collections, with the help of Dutch specialists, and promoting citizen science in Ukraine.
ACTIVITIES
Using the advanced Dutch and GBIF's The Living Atlas Project team technological and software expertise in online biodiversity data management infrastructures, to improve the existing biodiversity data portal, develop a new user-friendly interface, and implement the international standards for biodiversity data;
Build a user-friendly modern mobile application for involving more citizens in data collection;
Mobilise more biodiversity data from Ukrainian museum collections, herbaria, and scientific literature by involving and training researchers to digitize and publish data sets;
Further promotion of citizen science.
Realising these goals will boost people's interest
PROJECT PARTNERS
Kyiv Zoo, Ukraine
Natural History Museum, University of Oslo, Oslo, Norway
Sovon, Netherlands
Ravon, The Netherlands
Helmholtz Centre for Environmental Research GmbH – UFZ, Halle, Germany
Schmalhausen Institute of Zoology, Kyiv, Ukraine
Institute of Ecology of the Carpathians, Lviv, Ukraine
BUDGET NEEDED
SPONSOR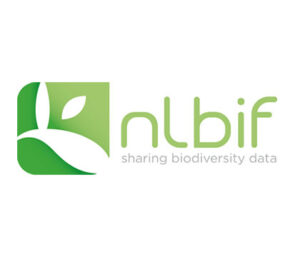 NEWS
3 605 new records of mammals added to Ukrainian database
Small Mammal Camp in Ukraine 2019