Meeting Bird survey Bulgaria
October 30, 2012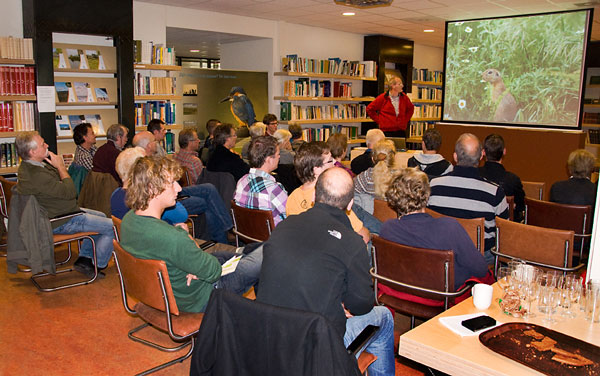 In the past three years 25 people took part in the bird surveys in SE Europe. Not only in the Eastern Rhodopes, but also in other parts of the country, particularly along the Black Sea coast. So it was time to come together and share some experiences. A gathering was organised on October 27th. Three of the participants gave a presentation about their travel through Bulgaria. Wim Paul van der Ploeg, initiator of the project gave an introduction about the purpose of the project and where it stands now. Henk Sierdsema showed some of the results. Henk also introduced the new website where you can enter the results of your bird counts: pc.trektellen.nl. This website is still under development, but will be ready for the 2013 season.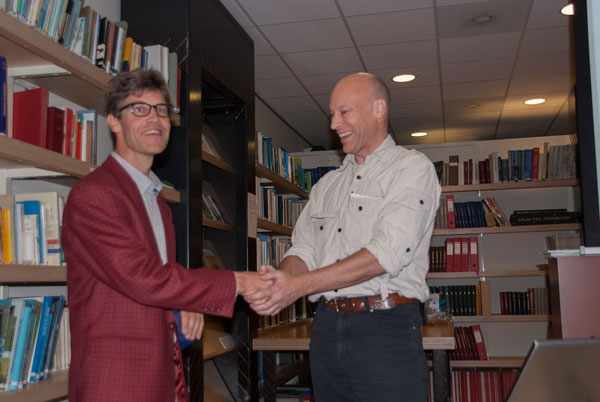 Sadly, Wim Paul van der Ploeg (at left on the photograph) will stop his work as a co-ordinator. Dennis Wansink, chair of The Habitat Foundation, showed his gratitude for Wim Paul's work in the past three years. Wim Paul will continue to take part in the project, but we are looking for a new co-ordinator. Interested? Send an e-mail to info@thehabitatfoundation.org.
The presentations are available on this website. Click here to download them.
Project: