GBIF Viewer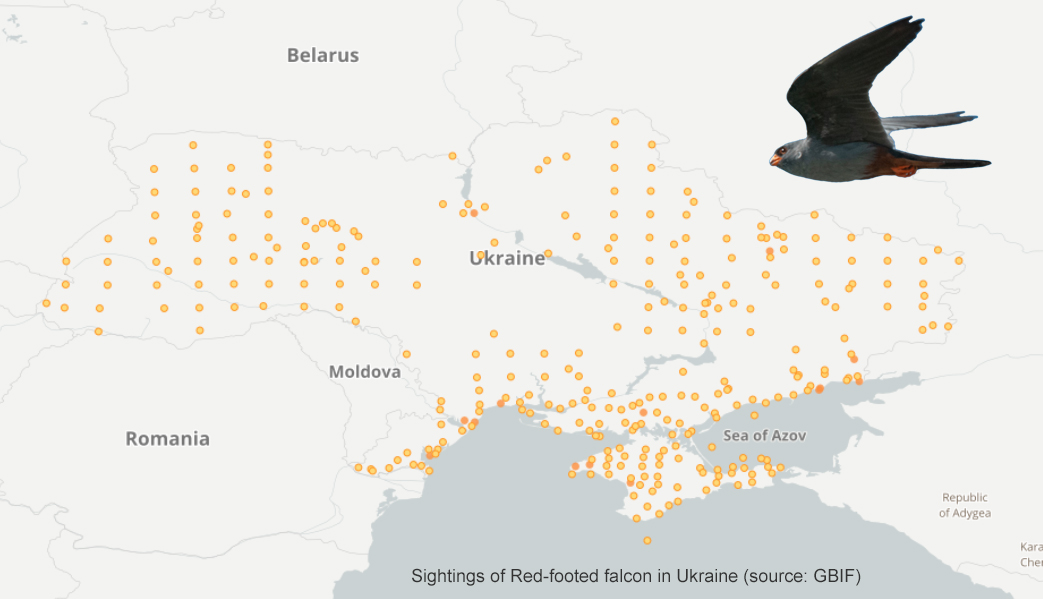 Human society develops and increases the use of space and interaction with wildlife, which will be sustainable only if done in a good balance with nature. Policy, governance and development need to comply with the relevant nature and biodiversity legislation. Species occurrence data is needed to achieve balanced nature-inclusive development.
The Global Biodiversity Information Facility (GBIF) is the most comprehensive global biodiversity data repository, with a flexible filtering toolbox, allowing searching by regional and national borders. However, the complicated platform of GBIF is a hindrance to its wider use and is therefore currently used primarily for science.
In order to support nature-inclusive development, sectors such as developers, authorities and nature conservation groups, need to be able to easily access and work with the biodiversity data available in GBIF. Also, when linked with their conservation and legal protection status the species records in GBIF will have more relevance for potential users.
This project will develop a user-friendly software: the GBIF Viewer. The GBIF Viewer will extract species occurrence data from GBIF per area. It will produce a map with the locations of the sightings per species, as well as their likely distribution areas. A report in the form of a table will give more details about the sightings (observation date, number of individuals, age, activity etc.) if available, as well as the conservation and legal protection status of each species. Increased use of GBIF data will also emphasise the importance of georeferenced data for conservation and stimulate data collection and mobilisation.
OBJECTIVES
In summary, this project will:
-  Increase the use and contribution of GBIF-mediated data for sustainable development and management of natural areas and species;
-  Increase the overall knowledge, public awareness and participation in evidence-based biodiversity conservation;
-  Demonstrate the importance of and stimulate data mobilisation;
-  Expand the GBIF user community with policymakers, authorities and civil society, also via the tailored training envisaged.
ACTIVITIES
Develop a database viewer based on GBIF's API and the biodiversity data collected from Ukraine. Ukraine is chosen for this pilot project because a previous project about georeferenced biodiversity data was very successful, resulting in lots and lots of data uploaded to GBIF. Also, the partner in this project, UNCG, is very experienced in building data viewers;
A promotion campaign in Ukraine, including training courses in the use of the GBIF Viewer.
PROJECT PARTNERS
DURATION
2023 – 2024
SPONSOR


NEWS
400 000 new records on Ukrainian biodiversity digitised
To an Atlas of Ukrainian mammals
iNaturalist translated to Ukrainian
Ukraine is catching up with the publication of biodiversity data in GBIF
3 605 new records of mammals added to the Ukrainian database
Books for data
Small Mammal Camp in Ukraine 2019